Opposition strongman, Dr Kizza Besigye and several other politicians on the opposition including Kyadondo East MP, Robert Kyagulanyi Sentamu alias Bobi Wine are camping in Jinja East to drum up support for the FDC candidate, Paul Mwiru ahead of the highly contested by-election.
The FDC staged their final rally at the Busoga Square on Tuesday where Kizza Besigye and his colleagues in the opposition addressed hundreds of supporters.
Besigye said that Ugandans have suffered enough with brutality by Museveni's regime and that the time has come to liberate themselves. He said that the support exhibited by the large crowd tells of the ripe moment for a change of government.
"People have suffered for a long time. We won't wait for 2021 [general elections] to liberate ourselves," Besigye said.
"Unlike the past times, people no longer fear to express their political opinions. You see it everywhere you go across the country. They have woken up,"
The charged up four time Presidential aspirant told the crowds to "prepare yourselves for the battle".
Besigye said that the weakness of the current government is evident in the fact that it has finally lost its grip on security coupled with the economic crisis and shrinking popular support.
Earlier on, popular musician turned politician, Bobi Wine rallied the people in Jinja to redeem their power and take back their country. He reminded them that causing change in Uganda is everybody's responsibility.
"Changing Uganda isn't the role of just Mugisha Muntu or Besigye. This is our country. You have to stand up and believe in yourself. These people who oppress us are fewer than us," Bobi Wine said amid cheers.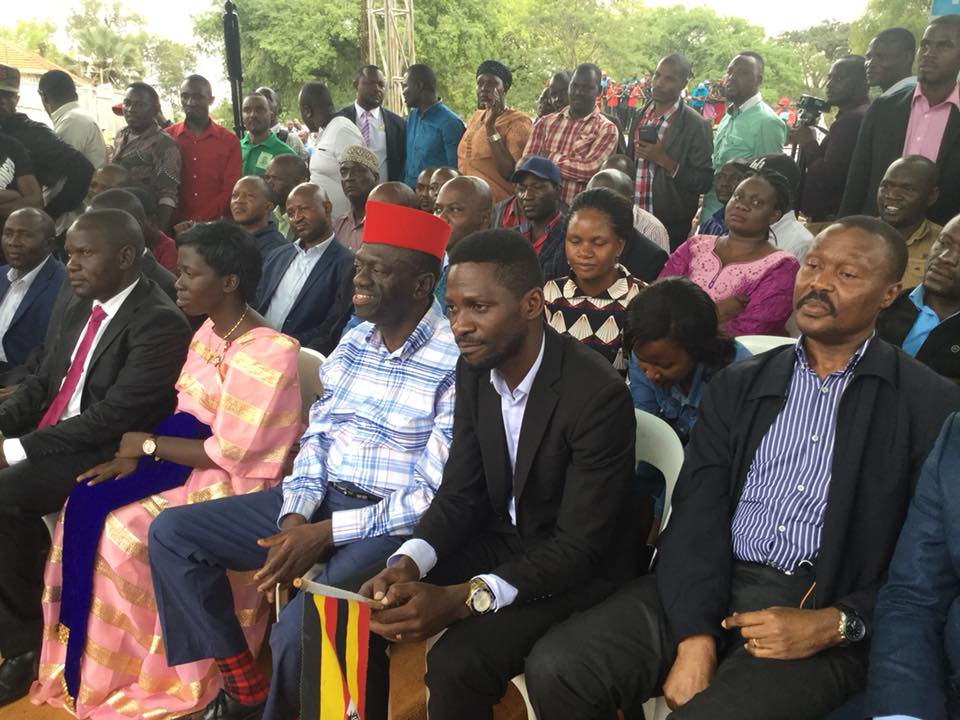 "This election means alot. It is an opportunity to decide on the next five years. This message shouldn't stop here. Spread it like a virus," the Kyadondo East legislator said.
The rally was also attended by FDC President, Patrick Amuriat, his predecessor, Maj Gen (Rtd) Mugisha Muntu, Kira Municipality MP, Ibrahim Semujju Nganda, Soroti Woman MP, Angeline Osege, FDC Secretary General, Nandala Mafabi among others.
In his message, the aspiring MP for Jinja East, Paul Mwiru told his electorate that this election is about "the power of the people" which President Museveni has been trying to rid them of.
"We are fighting to create the Uganda we want for our grandchildren," he said.
The Electoral Commission is set to meet with the aspiring candidates, Mwiru and Nabeta on Wednesday to brief them on the electoral guidelines.
Thursday will be the polling day.