The Archbishop of Church of Uganda, Most Rev Stanley Ntagali has Wednesday officially installed the first female Provost of All Saints Church Nakasero, Rev. Canon Dr. Rebecca Nyegenye, a first in the history of the Church of Uganda.
Rev Can Dr Nyegenye was installed at a ceremony held during the mid-week service at All Saints Church.
The well attended event was characterized by merrymaking given its symbolic significance in the role of women in the church.
Archbishop Ntagali also installed Rev Captain David Serunjoji as Assistant Provost.
In his message, Ntagali said: "We thank God for calling Nyegenye and bringing her to us and I thank you the members for supporting her. God calls us to serve in different positions for a great purpose".
He applauded their spouses for supporting both Nyegenye and Serunjoji always in individual responsibilities in ministry.
The Archbishop centred his sermon on the importance of servant leadership which he termed as a calling from God.
"To be called to ministry is a great honour. The ministry is tough these days, we are handling sophisticated people in many ways, but our God is even more sophisticated," the Archbishop told the congregation.
As part of the symbolic ceremony, he gave both the Provost and her Assitant a Bible and prayer book. They also received anointing oil, Diocesan canons and policies and keys to the church, with a call to keep it open to everyone.
Ntagali later led them to their seats and installed them officially.
He encouraged them to trust in God even when there will be hardships in Ministry and "times when you feel in the wrong place".
"When God has called you, he anoints you, he equips you and sustains you. He never leaves his people. Those called to serve ought to be acquainted with him – having a personal relationship with him through his son".
Speaking to Soft Power News after the ceremony, the Archbishop said the ministry of women is highly respected in the Church of Uganda.
"The women were the first to see the risen Lord. So we want to thank God for our new Provost. We give glory to God for calling her," he said.
For many year, it has been difficult for women to rise to higher positions of leadership in the Anglican church in Uganda. Positions of archdeacon and Bishop among other key roles are still highly dominated by men.
In her remarks, Rev Can Nyegenye commended the Archbishop and the Bishop of Kampala Diocesan for entrusting her and her Assistant with the responsibility.
"It is good to make history but we pray for the grace of God to sustain it by the power that he give us," she said.
"It is a huge responsibility but we trust in He who called us. For He alone can complete the work that He started in us".
She commended her predecessor for what she called a productive, people-oriented and sound ministry. She said she has many things to copy from the work of the outgoing team and that she will be looking to build on their foundation.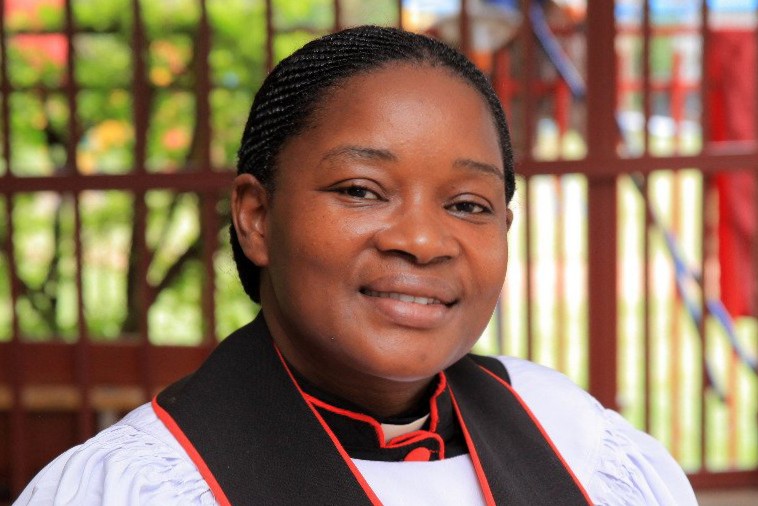 Rev Nyegenye said her focus will be on the completion of the new All Saints Church Cathedral which is undergoing construction, as well as spiritual growth for the Christians.
"We want to see Christians being rooted and growing in Christ. And as a church in the city, it is our desire to train missionaries, send missionaries and lead them to share the gospel in different places," she added.
In addition, the Provost said she and her team will engage strategic partners in and out of the country, to learn and continue to develop the church's potential
As Provost, her role is similar to that of a parish priest but with more wider responsibility. She will be in charge of the Cathedral, the staff and projects among other aspects that concern All Saints Church Nakasero.
The ceremony was attended by numerous members of the clergy as well as representatives from the government. Former Prime Minister, Amama Mbabazi and wife Jacqueline, former Chief Justice James Ogola, former Ministers, Miria Matembe and Aggrey Awori, Vice Chancellor of UCU, Rev Dr John Ssenyonyi were among those present.