President Yoweri Museveni has warned against campaigning along sectarian lines which he said goes against the core principles that the ruling NRM party fought for.
Museveni sounded the caution on Monday while addressing rallies in Rukungiri district where he is campaigning for Winnie Matsiko, the NRM candidate in the Rukungiri Woman MP by-elections due for this Thursday.
The President who doubles as the NRM Chairman spoke at four rallies in the four sub-counties of Nyakishenyi, Nyarushanje, Buyanja and Kebisoni.
"I have heard some people using sectarian sentiments to campaign in Rukungiri. These should be rejected," Museveni cautioned.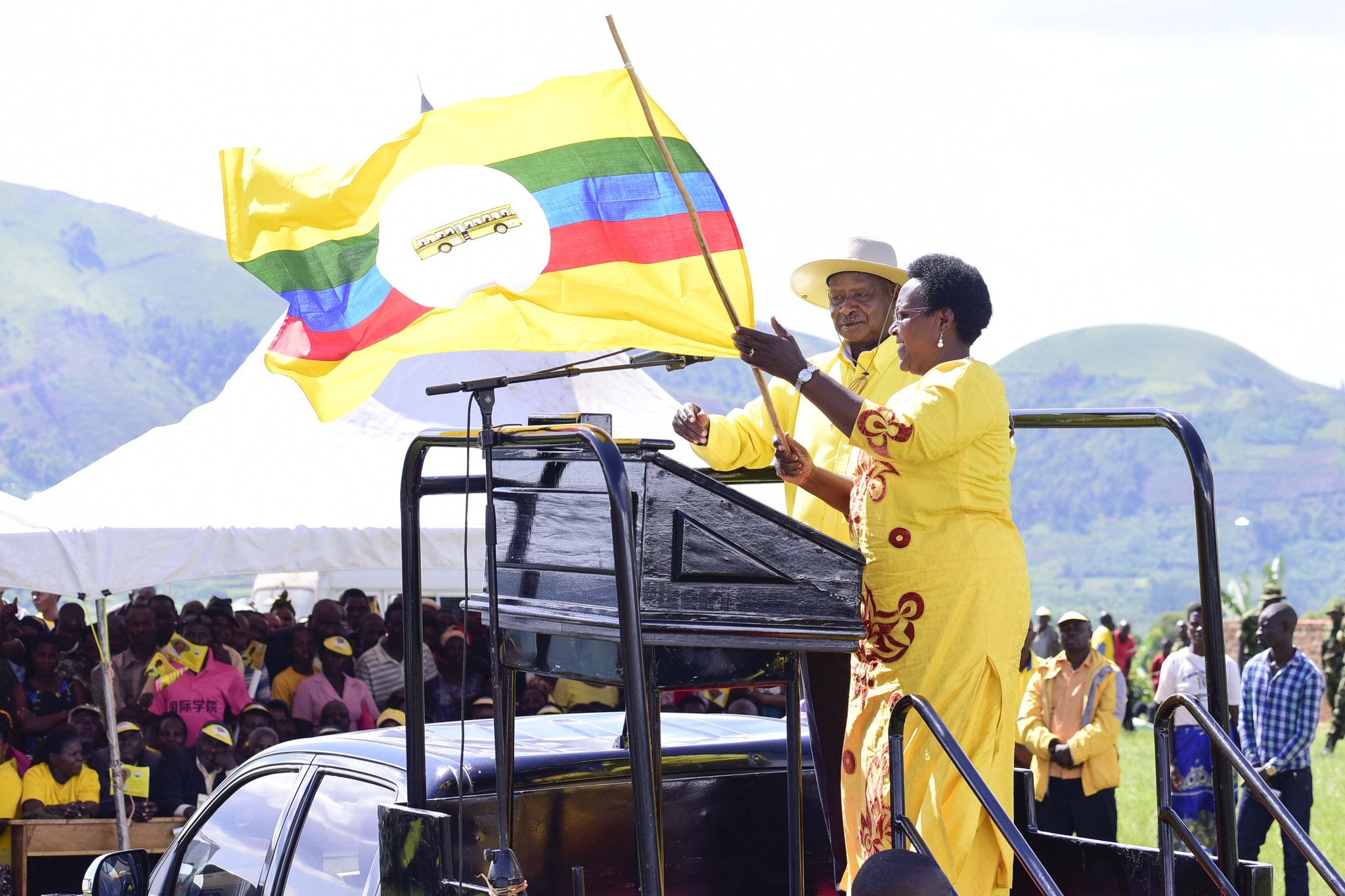 He reminded the electorate that the NRM decided long ago that tribalism does not build institutions.
"For example, you cannot recruit an army based on tribalism. It is on the basis of building a national army devoid of tribalism that we have the peace we enjoy today," Museveni added.
It is for this peace, he said, that the country is enjoying sustainable development in terms of roads, electricity, schools and hospitals.
He used the political campaign to rally the people of Rukungiri to take interest in the fight to eliminate household poverty.
"Commercial agriculture is the solution to this. I urge you to follow our advice on the four-acre plan, where you grow coffee, fruits, rear dairy animals among other initiatives," he said.
He said voting Matsiko into Parliament was a sure way for the NRM to consolidate the gains made so far as well as the drive to eradicate poverty.
Matsiko who is seeking to extend her term as the Rukungiri Woman MP will face off with FDC's Betty Muzanira Bamukwatsa who is her strongest competitor.
Museveni's visit to Rukungiri a day to the end of campaigning comes when the political heat in the district is at its peak, with opposition leader, Dr Kizza Besigye also camped there to pool support for the opposition candidate.