Government through the Ministry of Water and Environment is set to construct a piped water supply and sanitation system project in Rushango town council in Ibanda district.
This was disclosed on Tuesday during the review of proposed construction of Rushango town council piped water supply and sanitation project.
While addressing residents of Rushango town council at the headquarters, Eng Moses Ruhinda from the Water and Sanitation Development Facility – Mbarara, urged locals to be cooperative in the construction of the water project.
"Bringing piped water to Rushango was demand-driven which is the concept that government uses to extend water to communities," Ruhinda said.
The said water supply will serve water stressed communities of Rushango, Nyamarebe, Kanyarugiri and Kyengado.
"People don't have clean water, they share the water with animals in the dams and R. Rushango. So, government came out to extend clean adequate and safe water through a piped water system," Ruhinda explained.
He identified River Rushango as a main water source adding that at least 19 villages will benefit from the project.
The proposed construction of Rushango town council piped water supply and sanitation project will cost Shs 8.4bn.
The project will be co-funded by the African Development Bank (ADB).
Other areas to benefit from the project include; Itabyama A and B, Rushango A and B, Karambi A and B, Mugyengyezi village, Bwera, Rwemirama, Nyamarebe, Ryabiju A and Katikamwe among others.
According to Eng. Ruhinda, the construction work is expected to end by 2023.
On his part, the Resident District Commissioner of Ibanda, Eliasto Akatuheebwa, asked residents to embrace the government project.
He urged locals in the areas to be served by the project, to embrace it "because we have had challenges of water but this intervention is really timely and people should not confuse this project with politics".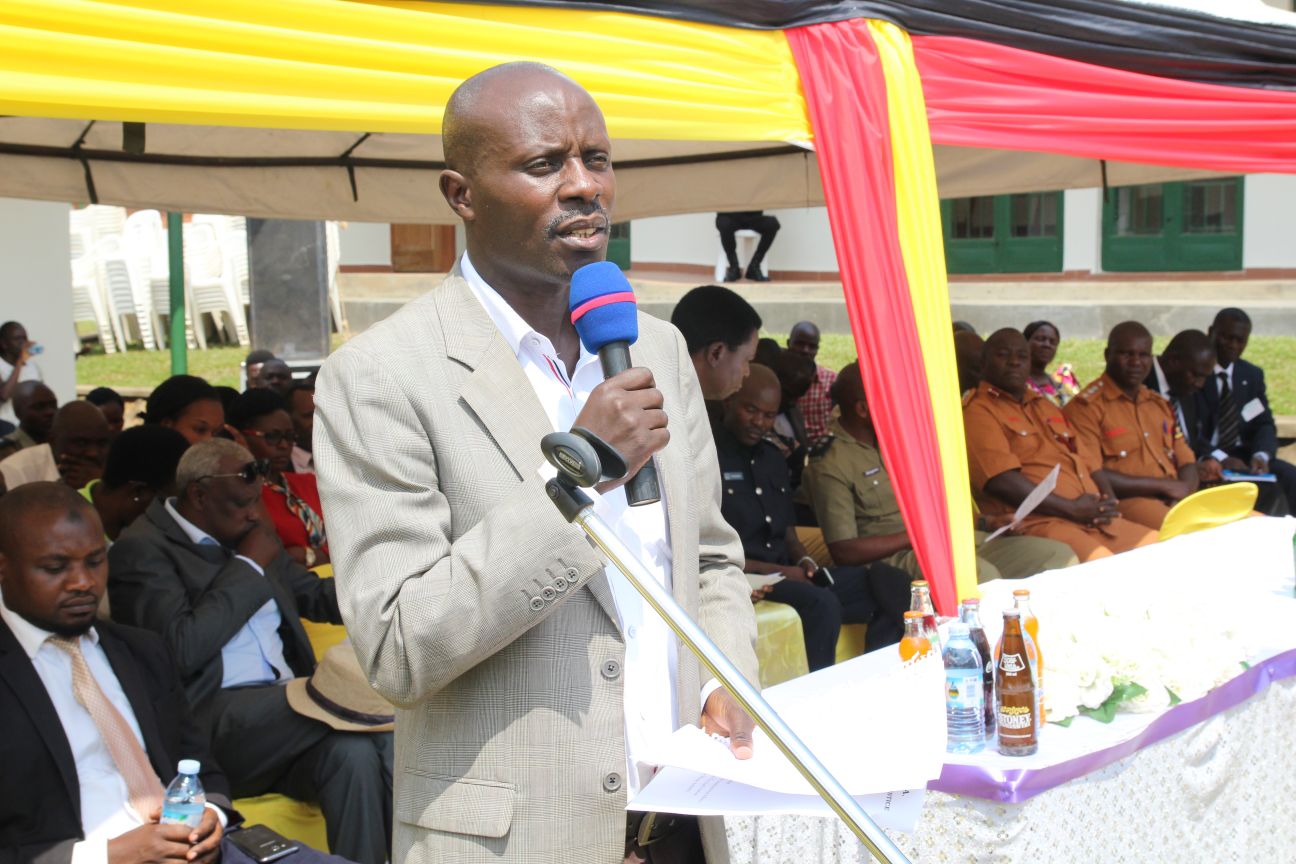 He added that the other ongoing water projects in areas of Igorora, Kikyenkye, and Keihangara will increase the district's water coverage to at least 90%.
The Member of Parliament for Ibanda county North, Maj Guma Gumisiriza also appealed to he public to avoid politicizing the ongoing government projects.
"I only call upon people to leave politics out of a project because water is a resource required by everybody. I do not see why everybody would want to involve politics," Gumisiriza said.
He said there will be a nominal relative fee to be paid by users of the piped water system for maintenance before connecting other people in the area.