For the soul and RnB music lovers, in case you haven't chanced at a live performance of Ugandan songstress Shifah Musisi, there's something exciting to smile about. She will be live in concert, her very maiden special, this November.
The show dubbed "Unveiling Shifah Musisi" is slated to take place on November 1, 2019 at Golf Course Hotel in Kampala.
The HiPipo Award nominee has promised her fans a taste of the best she can offer on the day.
"I feel it is time for the world to fully understand who Shifah Musisi is and what she can offer in terms of soul music. The only way to do this is by unveiling myself and now is the time," Shifah said during a press briefing at Gold Course Hotel.
Shifah said that her music journey and carrier is full of story telling based on reality and has worked to create a dream out of her music.
She promised to use her four years experience and mastery in the industry to offer live performance of all her music as well as collaborations that she has held with other musicians in the country.
The guitarist will as well hold a charity concert on November 9 in her home area in Kapeka at Mulama Secondary school in honor of her late parents.
To create a musical experience for her concert, Shifah is working with the best teams in the music industry including; Kaz Kasozi a music producer, Fenon events for stage production, Karizm as the events manager, Tondo & Marish designs and Record TV.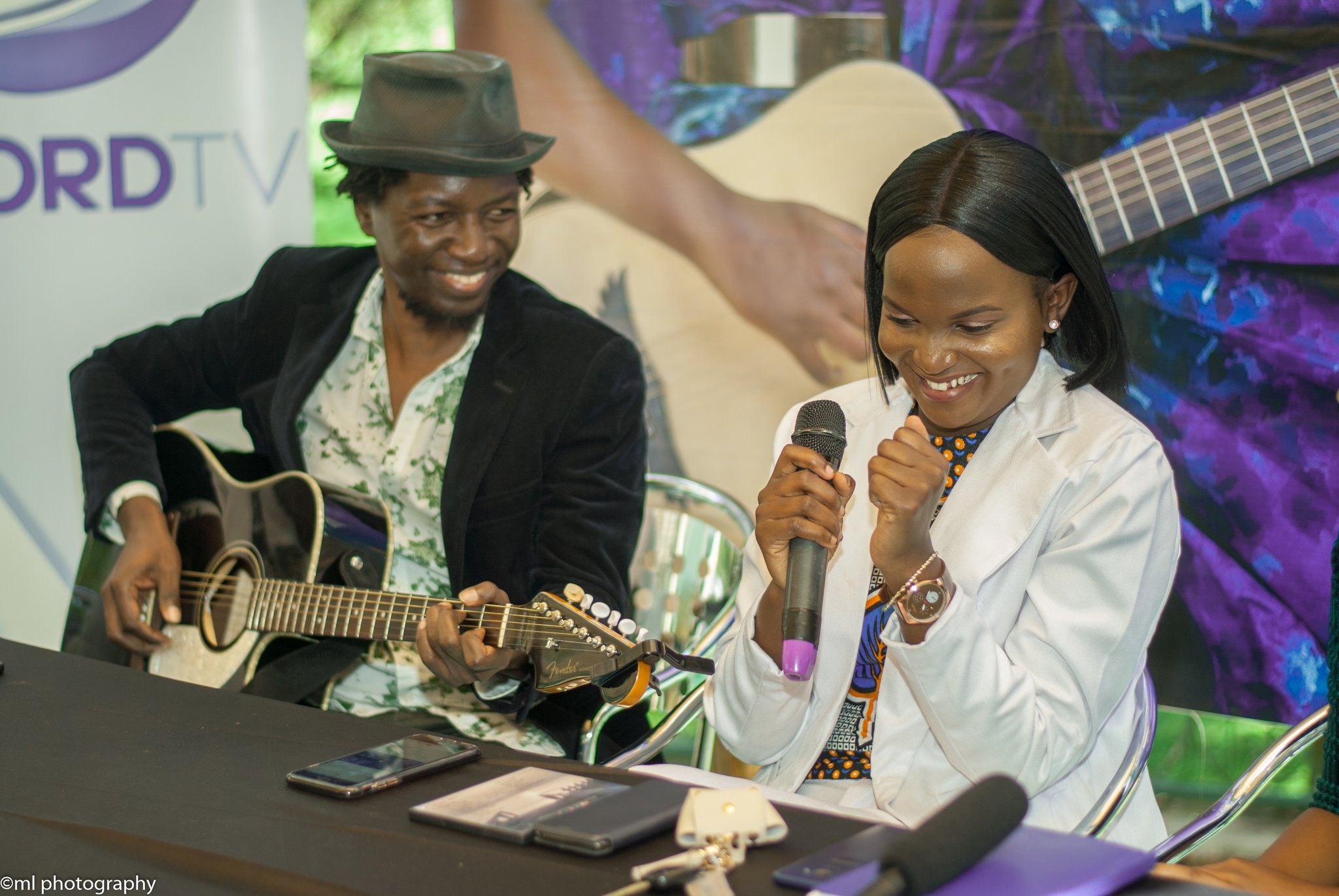 Shifah Musisi is an afro soul artiste with a fusion of contemporary and RnB genres. Her music is largely inspired by real life experiences.
Some have described her voice as one that calms the soul and evokes all the emotions one can experience in a moment.
Her guitar playing prowess coupled with the richness of her serenading voice and depth of her lyrics – is a true definition of charming music.
Organizers say tickets are on sale and cost Shs 50k (Silver), 100k (Gold) and Shs 2m (a table of 10 people). Early birders can already get theirs online from Quicket.
Shifah Musisi started singing at a young age but really rose to prominence with the release of her single "Sanyu lyange" in 2014. Since then, she has serenaded Ugandan hearts with one beautiful jam after another. Her first studio album "Olugendo was released in 2015.
The album was well received by music critics and included songs like "Owoluganda", "Mukyalo", "Muntumulamu" and "Nkusubiza".
Most of the songs on the album still enjoy massive airplay. Inspired by this success, she would in 2016 embark on a European tour, which saw her perform at numerous festivals and concerts in Spain, Denmark, Sweden and Portugal.
She was a major performer at the famous Andancas festival that happens annually in Castelo De Vide, Portugal. One Swedish newspaper referred to her as "Africa's queen of soul whose performances lifted people who did not even understand word from her songs."  
Upon her return from the European tour, Shifah Musisi hit the studio to record her second album "Dark & Happy times" (10 tracks) with renowned producer Michael Mugisha aka Fingaz.
In late 2017, Shifah Musisi started releasing singles off the album and tracks like "Emirembe", "Kusema", "Munsi Eno" and "Ebilowozo" have already been released and well received. 
Shifah Musisi was among the Ugandan artistes chosen to showcase at the 7th edition of DOADOA – East African Performing Arts Market 2018. She has also performed at major events including the Bayimba festival, Ongal Music Festival (Tanzania), Doadoa festival, Roast and Rhyme, Blankets and wine to mention a few.