After months of waiting and speculation, the newly revived Uganda Airlines has finally announced that its maiden commercial flight will be made on August 28 this year.
The revelation was made Friday morning at a media briefing led by Cornwell Muleya, the Technical Advisor of Uganda Airlines and other officials in Kampala.
It comes a week after the airline was issued the Air Operator Certificate (AOC) by Civil Aviation Authority (CAA) to allow it undertake commercial operations.
Jenifer Bamuturaki, the Commercial Director told reporters that the national carrier has acquired the International Air Transport Association (IATA) designator accounting codes.
Recently, the Minister for Works and Transport, Monica Ntege Azuba revealed that government was waiting for individual foreign destinations where the airline will be flying to finalize the testing and setting up of the systems and processes as well as acquiring clearances/operating authorizations from destination countries before embarking on commercial flights.
"For the Airline to commence commercial flights, the systems and clearances have to be operationalized," Azuba said.
The systems and processes include Activating the Airline Designator and Accounting Codes. This involves activation of the booking, reservations, ticketing and accounting systems of Uganda Airlines.
On Friday, Bamuturaki said that Uganda Airline's IATA Code is UR and that each of the Bombardier CRJ 900 aircrafts carries 74 passengers. Twelve (12) of these in Business Class and 62 in Economy Class.
"Our aircraft is brand new and we have more leg room, more cabin and overhead baggage space," Bamuturaki said.
The airline has also announced its promotional fares which will run for two months. The fares are as follows; Nairobi Return (USD 278), Juba Return (USD 225), Mogadishu Return (USD 590) Dar es Salam Return (USD 286), Bujumbura Return (USD 292), Mombasa Return (USD 325) and Kilimanjaro Return (USD 311)
The officials said the flight fared are all inclusive of taxes.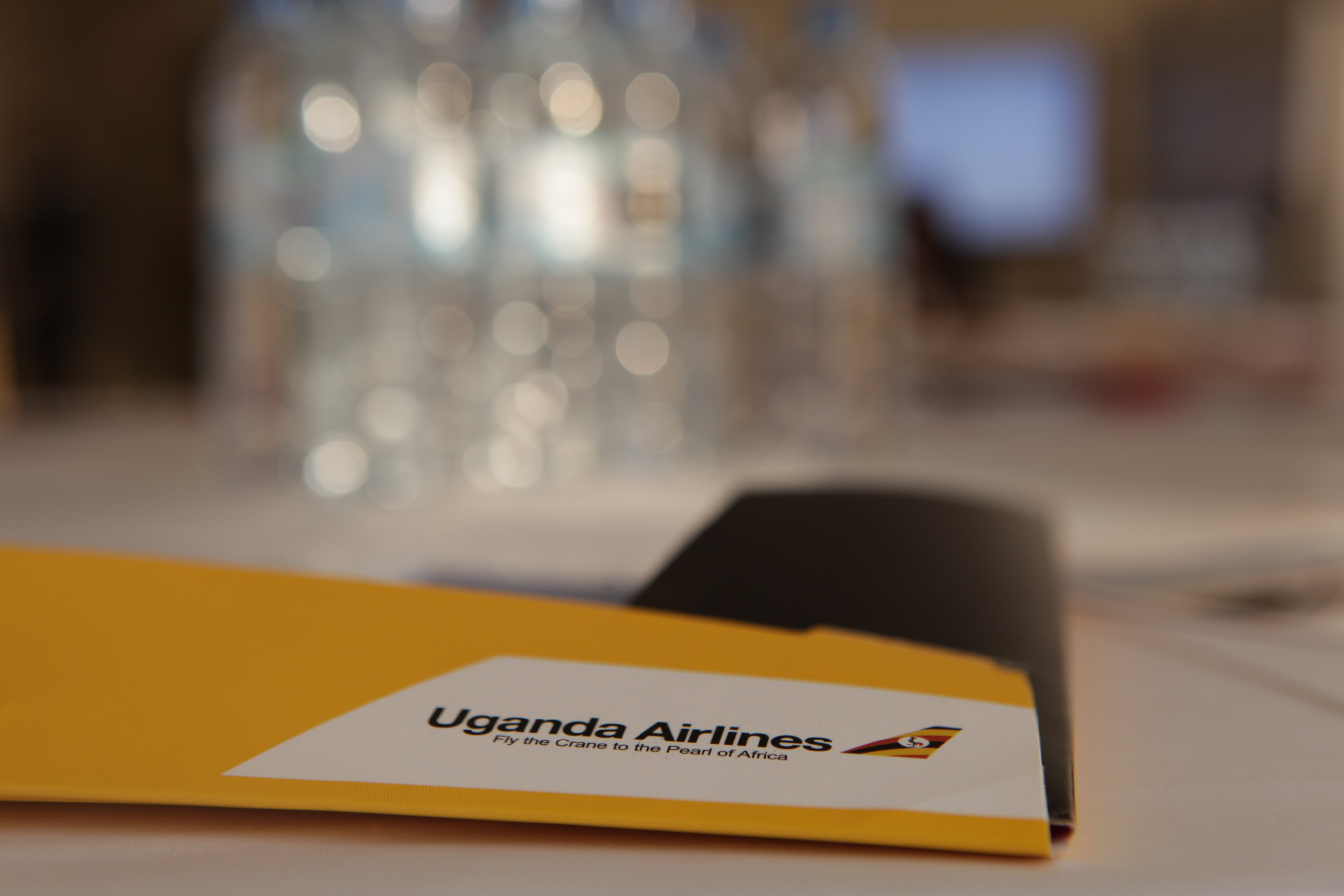 Uganda Airlines will commence flights on August 28 with two daily flights to Nairobi and Juba, three daily flights to Mogadishu and three weekly flights to Mombasa.
Regarding the competition in the aviation industry especially with regional players like KQ, RwandAir and Ethiopian Airways, Cornwell Muleya said: "If we are to succeed, we must have the right aircraft, investment, funding, people and appeal to customers with the right quality and service. It doesn't matter what the competition does, if everything is done right".
Passengers will have the liberty to choose between paying their tickets in US dollars or Ugandan Shillings.
The airline has opened three offices in Uganda. The Kampala offices are located at Victoria University House on Jinja Road, Opposite Esso Corner.
The two other offices are in Entebbe – at Victoria Mall Entebbe and at the Main Airport.
Later on, the schedule due for September will have the firsfirst CRJ doing three flights – Entebbe – Nairobi, Kilimanjaro – Zanzibar and Entebbe – Bujumbura on September 13.
Commenting on Uganda's choice of the Bombardier CRJ 900s, the CEO of Uganda Airlines, Ephraim Bagenda said the particular model emerged the most suitable in several aspects that were considered.
"We arrived at CRJ 900 in terms of costs, reliability, maintenance costs and many other considerations, was the most suitable for us. And it was new. We also got good deals on the price," Bagyenda said.
Muleya says Uganda Airlines will endeavor to learn from best practices from other players on the continent, especially those that are profitable.
"Also there are many examples of where the story is not so good. Again, we have to see what is going wrong there. If you read through the business plans, there are sections which talk about the lessons learnt. What we should avoid and what we should do to run this airline as a viable business in order to make money," he said.