Stakeholders in Uganda's tourism industry have lauded the launch of Uganda Airlines' direct flights between Entebbe and Kenya's coastal city of Mombasa as a landmark move that will make it convenient for travelers seeking to explore Uganda's diverse natural attractions.
On Monday, Uganda Airlines opened a direct route between Entebbe International Airport and Mombasa, considered as Kenya's tourism hub. It is the second route the national carrier is making after Nairobi.
The maiden flight to Mombasa was fully booked and consisted of government officials as well as business people among other passengers.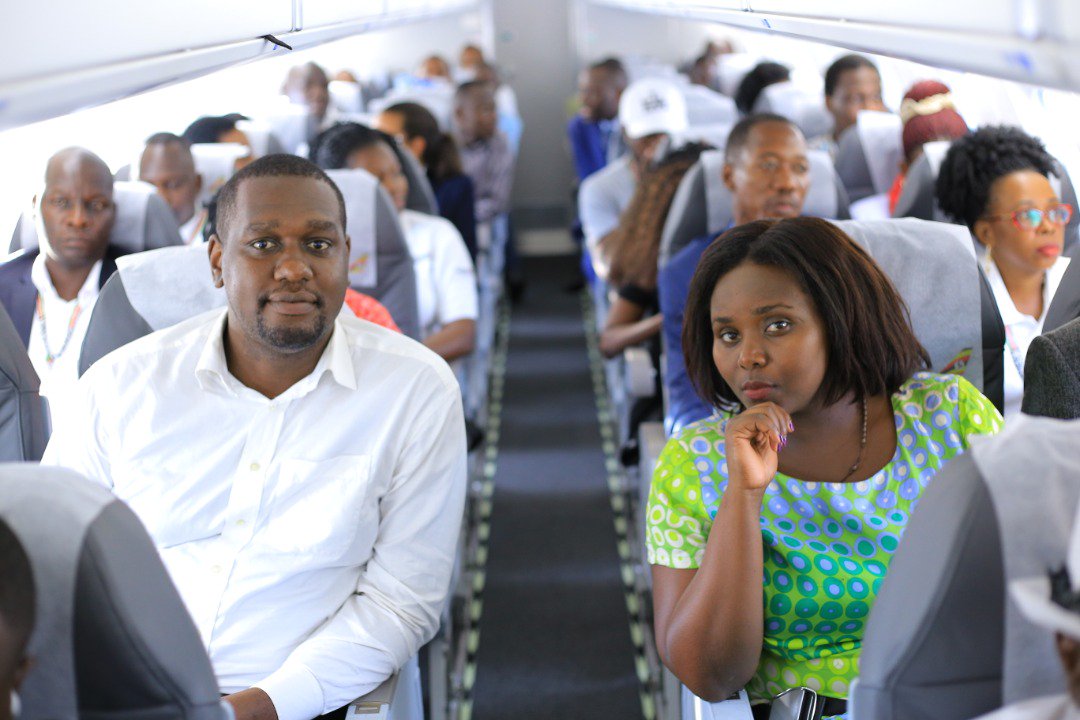 Speaking at an event after touch down at Moi International Airport, Uganda's Minister of Tourism, Prof Ephraim Kamuntu said the flights between Entebbe and Mombasa will complement the tourism in both Kenya and Uganda.
"Kenya has the ocean, we (Uganda) don't have the ocean. Kenya has the big five, and we have the big five plus two – mountain gorillas and chimpanzees," he said.
"We have also introduced the single Visa which should also make our tourism complementary. The Standard Guage Railway should make transport easy. With the introduction of Uganda Airlines, I have no doubt in my mind that with the improvement of infrastructure, this will attract investment," he added.
There is every advantage that requires to be harnessed, the Minister said.
He highlighted Lake Victoria which is shared between Uganda, Kenya and Tanzania, saying this is an opportunity for marine transport.
Prof Kamuntu said that previously, movement between Uganda and Kenya took days but that this is being made convenient with air connectivity.
"Kenya is number one tourism market for Uganda in this region. Therefore, providing this flight helps our visitors to come to Uganda from here. And it is affordable. Uganda Airlines provides an alternative to the existing airlines".
Similarly, the Chief Executive Officer of Uganda Tourism Board (UTB), Lily Ajarova said there is a lot of natural diversity that awaits travelers, in Uganda.
She cited the diverse cultures from the over 50 different tribes, the wide range of foods, the unique lifestyle, the River Nile which starts in Uganda,  the snowcapped Mountain Equator that's ironically positioned at the Equator, as well as the fact that Uganda is home to 54% of the world's mountain gorilla population.
"We have been told often times by tourists that our fruits and vegetables are better than the ones they have ever tasted. That our pineapples are sweeter than those in Hawaii. Why wouldn't you want to come to Uganda?" Ajarova said.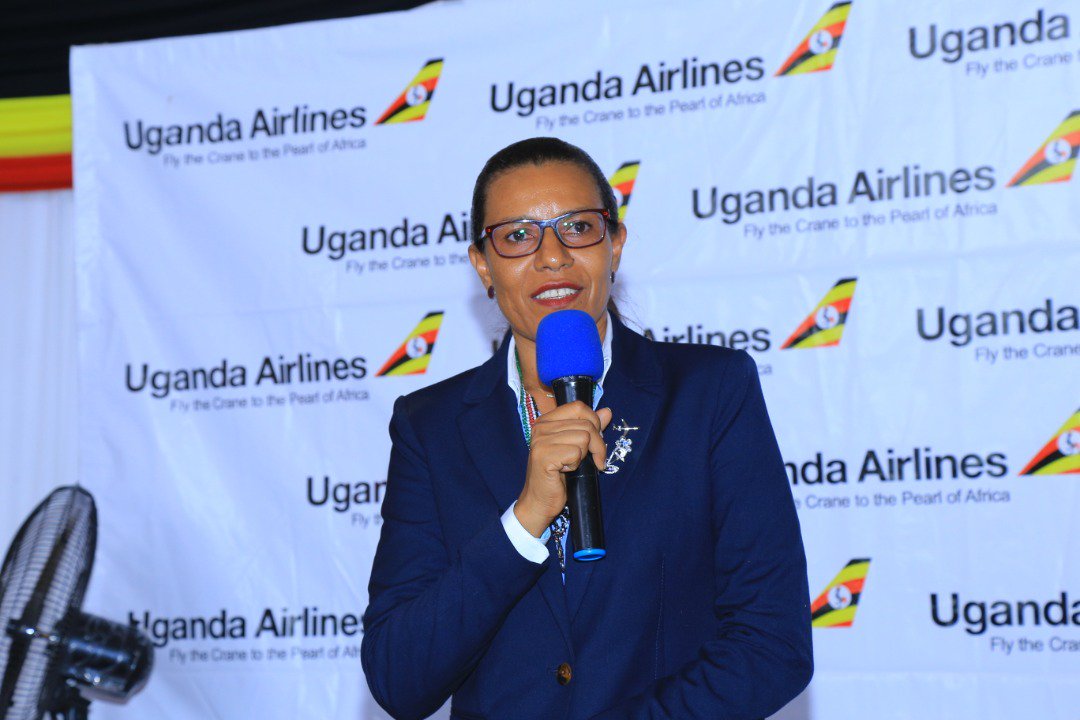 At the same event, the Deputy Governor of Mombasa County, William Kingi said it was a great day in connecting Mombasa and Uganda.
"This is surely a beginning of our next journey for the two cities. For us in Mombasa, this is gold. We are a tourist destination and a trading centre for many years. I invite the brothers and sisters from Uganda to come and enjoy our hospitality," Kingi said.
He said the flight connection by Uganda will bring trade opportunities to Mombasa.
Uganda's State Minister for Transport, Aggrey Bagiire described the flight from Entebbe to Mombasa as pleasant.
"It has been a long journey of hard work, commitment and success. However, there's still so much to do to support our national airline and to sustain its operations".
He used the opportunity to promote destination Uganda to travelers that are interested in nature, wildlife and organic food.
The Minister said that after Mombasa, additional destinations for the national carrier have already been earmarked.