Uganda has today exported the first Ugandan made phones to Morocco. A total of 18,000 phones made by Simi Technologies were dispatched to the Northern African country.
Located in Namanve Industrial park, the company which was commissioned by President Yoweri Museveni in November 2019 has made its first export in a record six months since launching of operations.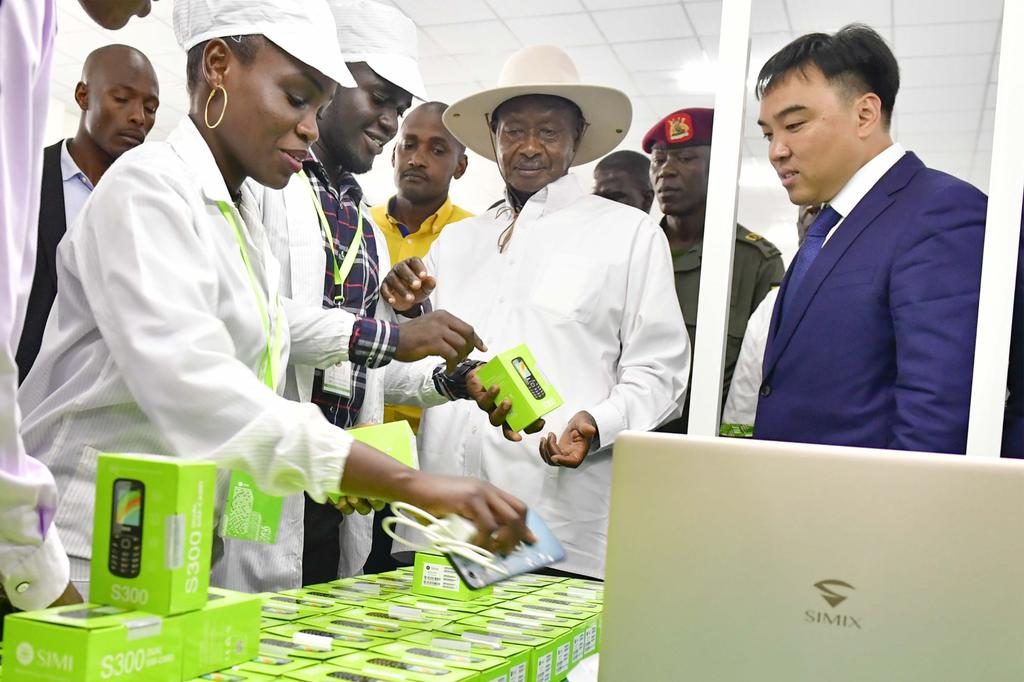 Simi Technologies, which runs both a manufacturing and assembly plant, has three production lines with a capacity of producing 2,000 feature phones, 1,500 smartphones, 800 laptops, 2,000 chargers, 4,000 USB cables and 4,000 sets of earphones.
According to the company, a total of USD 15 million will be invested in five years to increase output from the initial one million gadgets a year.
SoftPower News understands that they have a ready market in several African countries, and that companies in DR Congo have already placed orders.
Africa has been reliant on foreign manufactured phones and products, a situation that is steadily changing. Several countries on the continent have started producing several products for both the domestic market and export.
The Ugandan leader, President Yoweri Museveni has for long been rooting for import substitution, arguing that Uganda and Africa at large loses countless jobs and foreign exchange by continuing to import products that can be locally manufactured.
He has over the last 5 years commissioned several industrial lines.