Uganda has joined a total of 43 other African countries to sign the landmark free trade agreement considered to be a significant boost to continental trade.
The African Continental Free Trade Area (AfCFTA) was signed on Wednesday at an extraordinary summit in Kigali, Rwanda by representatives of 44 of the 55 African Union (AU) member states.
President Yoweri Museveni was represented by Minister of Foreign Affairs, Sam Kutesa who signed on behalf of Uganda.
The pact which is the biggest trade deal in Africa since the establishment of the World Trade Organization will make Africa (countries that are party to the agreement) a free-trade area in a bid to improve regional integration and boost economic growth across the continent.
Countries will commit to removing tariffs on 90% of goods, with 10% of "sensitive items" to be phased in later. It will also liberalize trade in services and might in the future include free movement of people and a single currency.
Experts say that with a continental market of 1.2 billion people and a combined GDP of more than USD 3.4 trillion, there is great potential for African countries to turn around their exports through trading amongst each other.
This comes at the backdrop of increased rigid conditionalities in Western markets imposed on African imports while some other developed economies continue to come up with protectionist economic polices.
According to the Chairperson of the African Union Commission, Moussa Faki Mahamat who spoke at the signing ceremony in Kigali, the plan is to have the agreement implemented by the end of this year.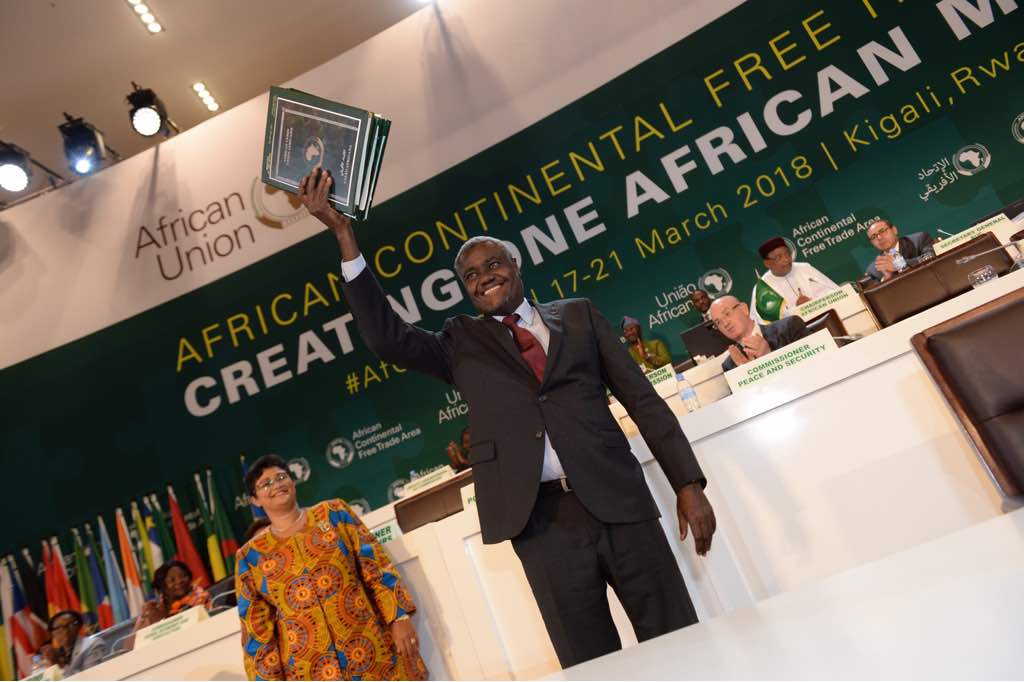 Between now and then, the 44 countries that signed the pact will have to ratify it.
"Our peoples, our business community and our youth in particular cannot wait any longer to see the lifting of the barriers that divide our continent, hinder its economic takeoff and perpetuate misery, even though Africa is abundantly endowed with wealth," Mahamat said.
Speaking on behalf of President Museveni who is the Chairman of the East African Community (EAC), Minister Kutesa said that the agreement was "sending a clear message to the world" that "Africa is ready for serious business".
"It is incumbent on us, collectively, to steadily change the narrative of Africa as a continent with a marginal share of global trade at about 2% out of which intra African trade is also minimal, at about 14%," Kutesa told delegates.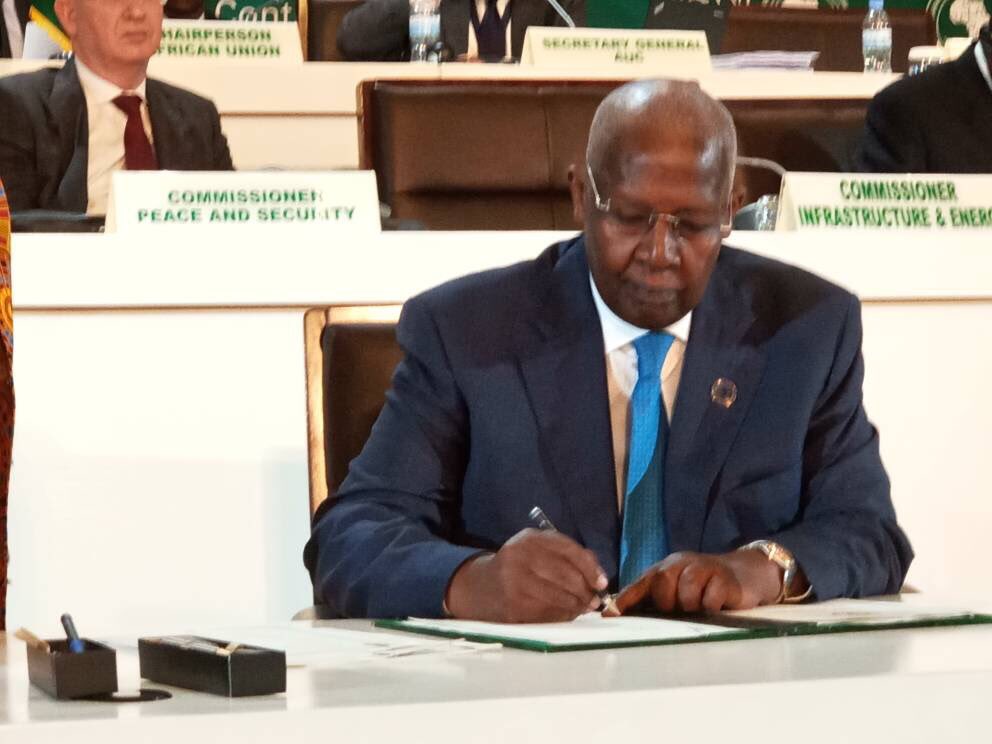 Citing the successes of the EAC, he said that continental economic integration will result into prosperity of the people of Africa.
Like several other leaders who signed the agreement, Minister Kutesa urged parties to fast track the implementation of the deal, especially priority programs such as the Action Plan for Accelerated Industrial Development of Africa and the Program for Infrastructural Development in Africa.
Wednesday's historic signing was witnessed by twelve Heads of State including President Cyril Ramaphosa of South Africa, President Uhuru Kenyatta of Kenya and President Nana Akufo-Ado, President Omar Bashir of Sudan and President Emerson Munangagwa of Zimbabwe.
However, Nigeria which is Africa's largest economy missed the signing saying they needed more time to consult the relevant stakeholders on the trade deal.