The Uganda Veterinary Association (UVA) has received the World Veterinary Day 2019 Award.
The Award was received during their symposium and annual general meeting organized under the theme 'Revitalizing the veterinary profession to meet societal needs'.
The Award was presented to the President Uganda Veterinary Association, Sylvia Baluka by World Veterinary Association (WVA) Councilor for Africa, Dr. Gani Enahoro.
Uganda won the competitions themed in the value of vaccination.
The WVA created World Veterinary Day in 2000 as an annual celebration of the veterinary profession, falling on the last Saturday of April.
This year, the global Association has partnered with Health for Animals, the global animal medicines association, on the World Veterinary Day Award, which honors one WVA member's activities related to the theme.
Uganda won the award for the second time having won it in 2018 when the theme was on the role of the veterinary profession in sustainable development to improve livelihoods, food security, and safety.
As such UVA received a sum of USD 2,500 as a cash prize.
According to Dr. Ronald Bameka an executive member of the Uganda Veterinary Association, Uganda won the 2019 Award for giving visibility to the year's theme through a number of activities as highlighted in their report that was presented for assessment.
Bameka explained that every member country that is willing to participate in the award sends a report showcasing their activities in relation to the theme. The report is assessed by a team of experts who then determine the winning country.
The award means a lot to Uganda and is a clear indication that the veterinary services in the country are improving, Bameka said.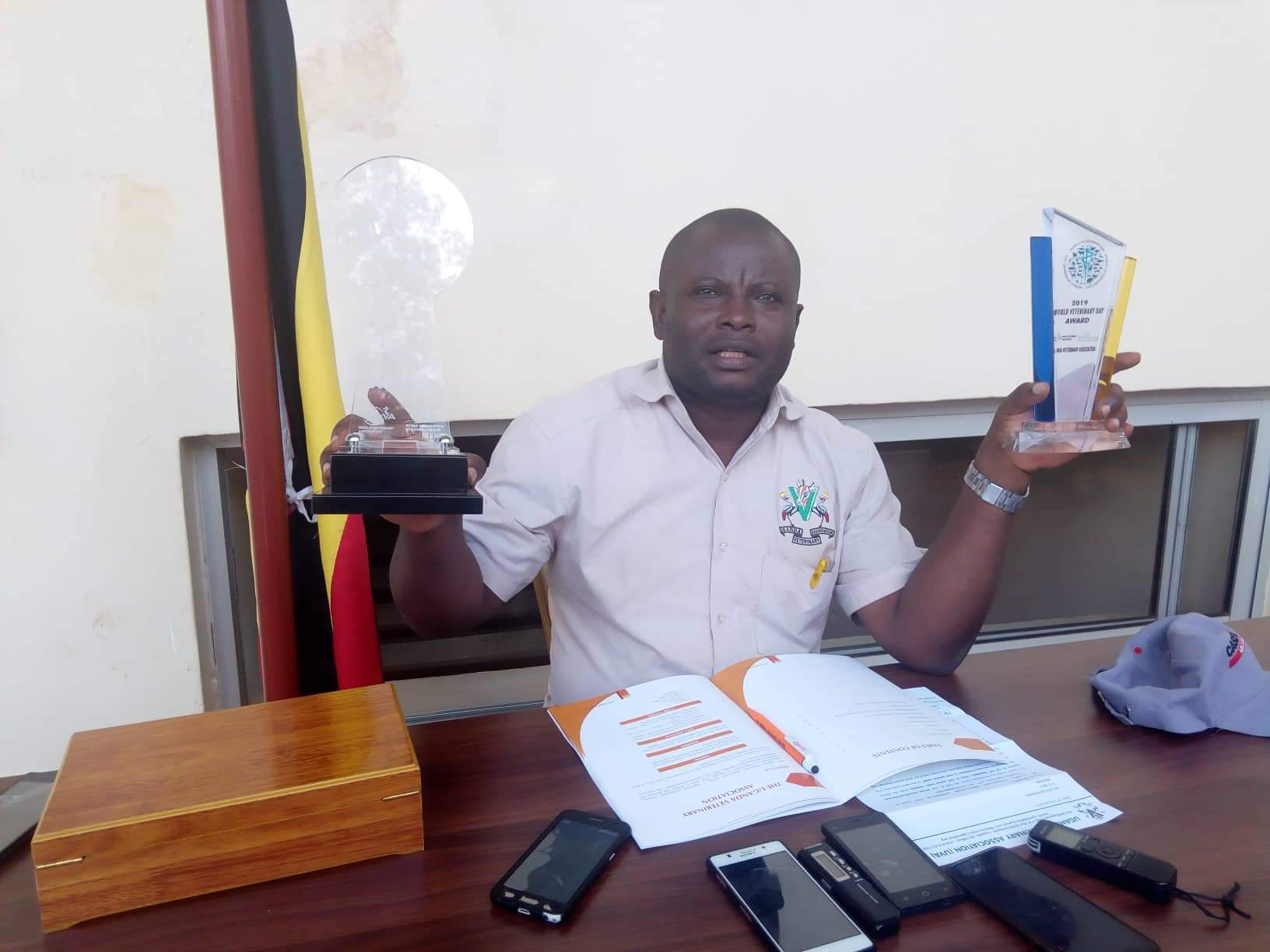 He therefore appealed to all veterinarians to join the Association due to the enormous benefits associated so that they can work together to improve services delivery in the country.
He noted that government needs to implement the decision that was taken by Cabinet to form a separate Veterinary Drug Regulation Authority that will work under the Ministry of Agriculture, Animal Industry and Fisheries (MAAIF).
The Authority will help to boost the veterinary services in the country and will help veterinarians serve Ugandans better, Bameka said.