A total of 62 newly promoted officers of the Uganda Peoples' Defence Forces (UPDF) have Monday been decorated at a ceremony held at Mbuya Ministry of Defence headquarters.
The function which was presided over by the UPDF Chief of Defence Forces, General David Muhoozi saw the officers decorated with their new ranks among them, 2 Major Generals, 5 Brigadier Generals, and 55 Colonels. These were recently promoted by President Yoweri Museveni who is the Commander-in-chief.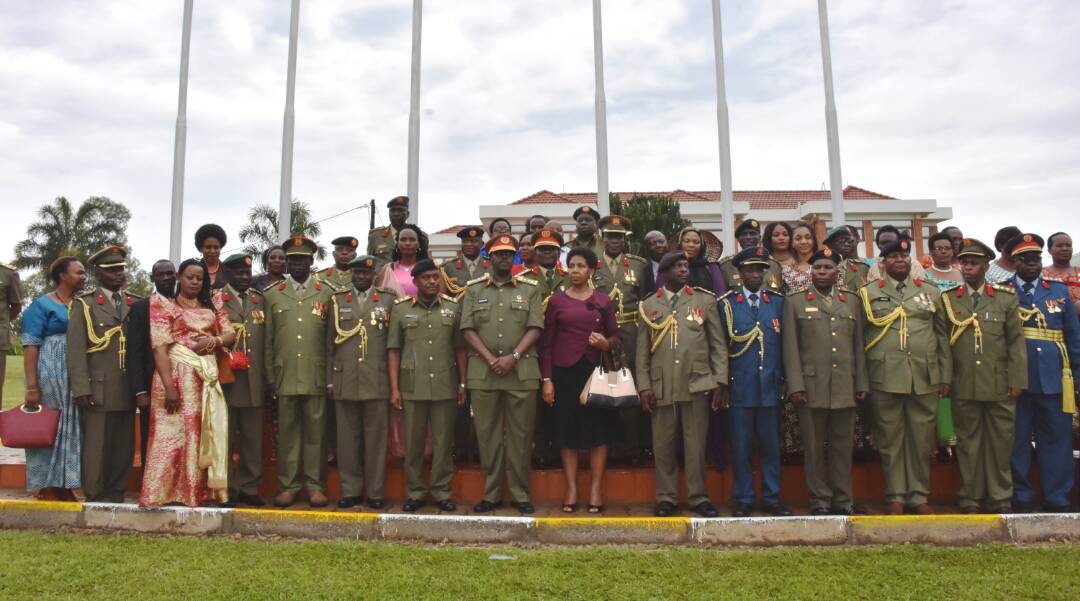 Maj Gen Stephen Tumusiime Rwabantu the Deputy commander reserve forces was the most senior officer decorated at the event.
But the newly appointed Major General Kasirye Gwanga missed the event for reasons unknown, which has since caused speculation. Some media outlets have been reporting that Maj Gen Kasirye Gwanga's absence was intentional and he snubbed the event while others have said he sought and was granted permission.
However, according to the UPDF Spokesperson, Brig Richard Karemire, Maj Gen Kasirye Gwanga was not obliged to attend the ceremony and that neither was he required to seek permission.
Brig Karemire told this website that; "It is not mandatory for one to attend the decoration ceremony. It is okay if exigencies of duty never allowed him to attend".
Asked if he sought permission, Brig Karemire commented that "No need for permission on a matter that is not mandatory".
"He [Maj Kasirye Ggwanga] was not the only one among the 62 that were to be decorated and never attended".
Kasirye Gwanga is a Presidential Advisor on Buganda Affairs. He was last promoted in 2005 to the rank of Brigadier.