Over 1,000 women involved in business and small enterprises from around Kampala have Wednesday been equipped with skills on better financial management during a one day workshop by Uganda Revenue Authority (URA).
The workshop held at UMA Exhibition Hall in Lugogo, Kampala brought together women from different fields to network and share experience on how to grow their business and raise their income. Several distinguished women professionals, experts in the financial sector as well as successful entrepreneurs tipped participants on different aspects of financial management.
Among the speakers were; former UIA Executive Director, Dr Maggie Kigozi, the Managing Director of Finance Trust Bank, Annette Mulindwa, the Director Seroma Investments Ltd, Margaret Ssekidde and the proprietor of Bee Natural Honey, Maria Odido.
Trade Minister, Amelia Kyambadde who was in attendance described the conference as important saying that "finances have become an integral part of our life, sometimes causing conflicts and therefore it is critical that we talk about financial management".
The Minister shared her personal successes and challenges in her business ventures starting off back in the 1980s in the transport sector and later fish farming, agriculture, ecotourism and real estate.
Kyambadde advised women engaged in business to take record keeping seriously as well as utilizing every opportunity they get to market their products and services.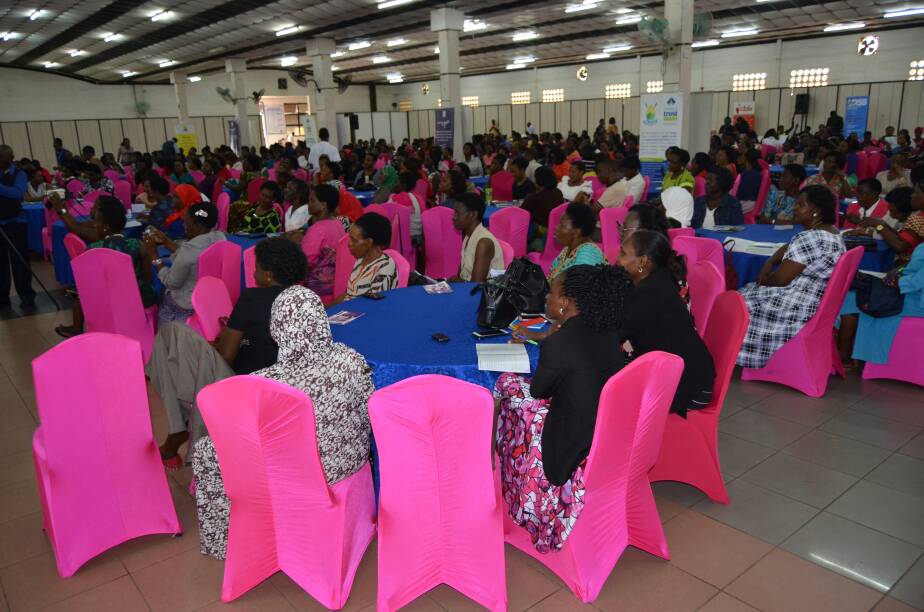 On the role of government, she said; "We have encouraged you to join Associations through which we can support you as a group. There is also the Gender Fund which is meant to help rural get affordable capital for their businesses," Kyambadde said.
She noted that a new policy that is being formulated intends to streamline the services sector with an aim to strengthen regulation and eliminate barriers like high costs of credit that have for long affected small businesses.
Earlier on, Annette Mulindwa who heads Finance Trust advised participants to prioritize budgeting in order to take stock of their daily income and expenditure if their enterprises are to grow.
"Set targets that you are working after. Without a target, even one step will satisfy you yet you could have made five steps," she said, adding that "cost management is also key especially if your income is not steady".
She also spoke to the need to mitigate risks explaining that unlike men, most women tend to be risk averse.
"Spend your surplus wisely and seek financial advice. Saving your money in the bank isn't enough. It must make value".
On her part, Ms Margaret Ssekidde who startwd business at a tender age of 16 cautioned against wasteful spending especially on costly things that can not be sustained in the long run. She said that for people in business, profits generated must be invested wisely rather than wasting it on liabilities like cars whose value depreciates.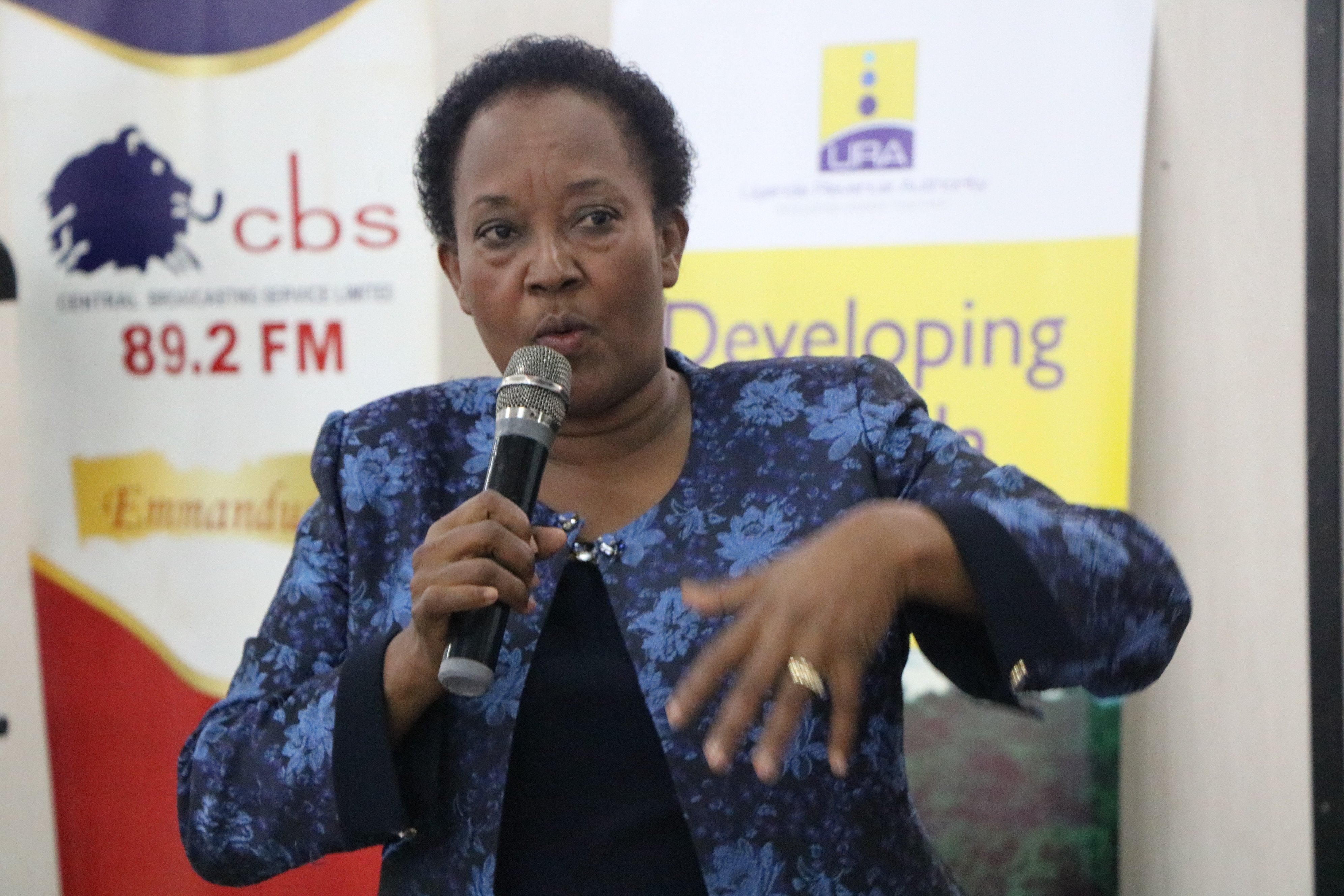 Ssekidde told women to desist the selfish tendency of hiding their income from their spouses which could have been used to invest in family ventures.
The workshop which precedes the annual Women's Day also centred on issues of integrity in business, compliance to taxes, product standards and wise investment decisions. Several speakers stressed the need to entrech a saving culture.
Maggie Kigozi in her remarks advised; "Be diligent. Make an effort to learn your spouse's business. I wouldn't want you to go through what I went through. When my husband died, his business was left directly under my care. It wasn't easy".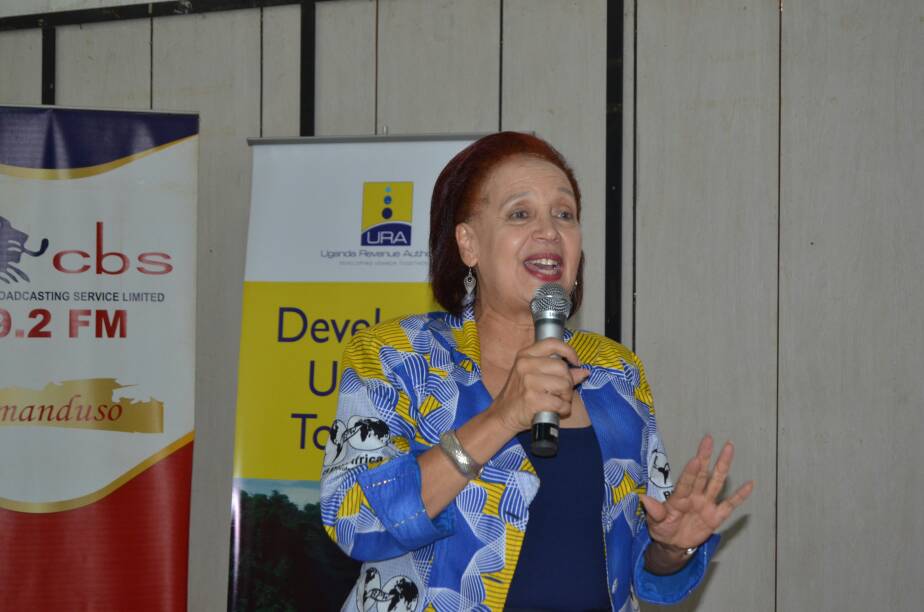 The seasoned farmer and investment expert also challenged parents to deliberately orient their children in their businesses in order for these businesses to outlive the founders.
The URA Commissioner General, Doris Akol in commending participants also remided women entrepreneurs to remit their taxes as that is the only way through which government will deliver the services they require.