President Yoweri Museveni has challenged Members of Parliament to utilize the Malaria Fund to finance interventions that will eliminate the mosquitoes such as developing larvicides to kill mosquitoes, rather than spending the resources on benchmarking activities, seminars and workshop.
The President said this on Thursday while officiating at the launch of the Parliamentary Forum on Malaria, held at the Parliamentary gardens in Kampala.
The Uganda Parliamentary Forum on Malaria is a platform of MPs from different political shades who collectively generate visibility and provide leadership to the control and prevention of Malaria.
Currently chaired by Jinja West MP, Moses Balyeku, the forum initiates a range of advocacy activities to raise awareness about the need to prioritize malaria on the political agenda and in development cooperation so as to express political will on urgent issues on malaria as a means to achieve the Sustainable Development Goals (SDG) on health.
"Let the Malaria fund aim at eliminating the mosquitoes by developing larvicides to kill the mosquito rather than using the fund for benchmarking, seminars and workshops," said President Museveni.
The President used the function to rally legislators to consider handling the causes of Malaria by ensuring a sustainable fight against the mosquito that causes the disease.
"Why are we having this malaria conservation program, we are not talking of Malaria elimination but rather conservation yet we can eliminate it," Museveni challenged the MPs.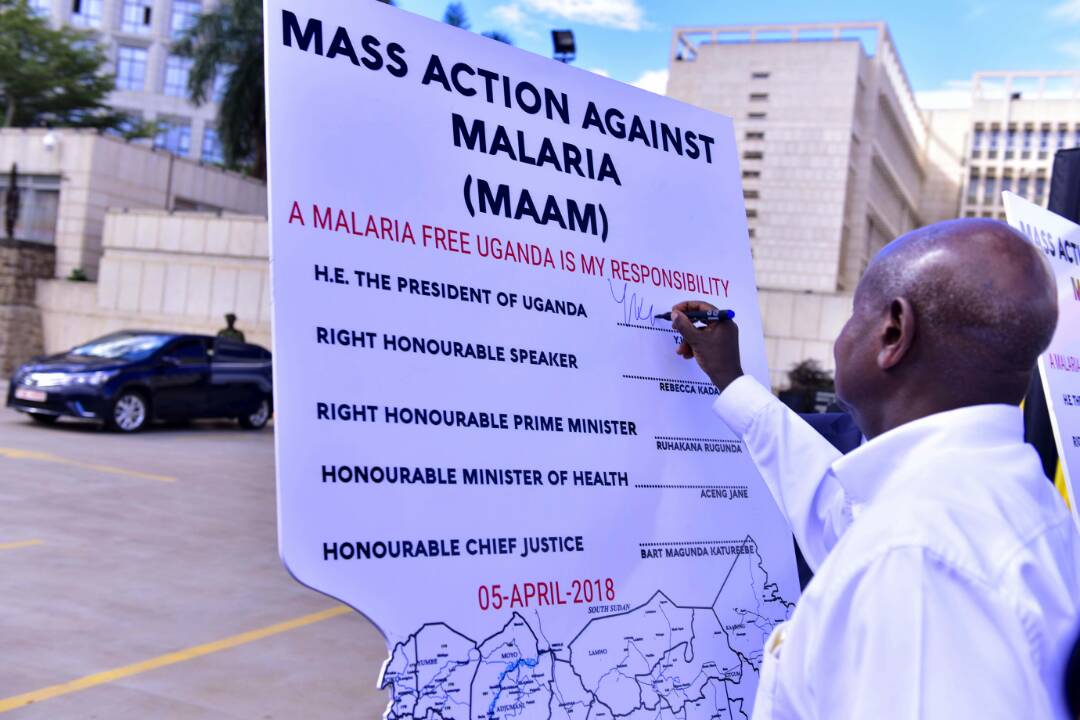 He noted that this might be due to laziness within the Ministry of Health that has not put in extra effort to kill the mosquito through the available methods.
"We need to kill the mosquito through using treated bed nets that act as a trap for the mosquito, residual indoor spraying on the walls which last for at least 6 months and outdoor spraying among others."
He called on members to use the forum to focus on supporting researchers and scientists to come up with solutions that could eliminate mosquitoes.
The MPs used the same function to launch a campaign dubbed, "Mass Action Against Malaria" a renewed effort geared towards sustaining the gains achieved in reducing malaria mortality through a comprehensive effort focusing on the individual and households levels.