I would like to thank all the various stakeholders who have contributed to the development of this law. I however regret to inform you that I have rejected the law in its current form and I am unable to assent to it for reasons I will elaborate in this letter.
Several of the critical issues I raised in my previous communication have not been fully addressed in this amended law. The issues of GMOs and genetic modification of our seeds, livestock and now, I hear GMO mosquitoes, touches not only on Science but Agriculture, ecology, food and national security, and indeed the sovereignty of our nation. It is therefore of the utmost importance that we proceed with caution and include the necessary safeguards in this law.
I understand that Parliament was unable to address some of my concerns because of narrow interpretation of Parliamentary Procedure which limited the number of Clauses that ere debated on the floor. I think this is unfortunate. Parliament should allow free deliberation and if necessary, the addition or subtraction of Clauses until a harmonized position can be reached among all stakeholders.
Related: Museveni Wants Law on GMOs Revised to Protect Indigenous Varieties
We must have a law that allows our scientists to carry out research and make scientific breakthrough while at the same time safeguarding the beautiful ecology and diversity that God has bestowed on our country as well as the interest of the 'wanainchi' (masses) who continue to depend o the land for their sustenance.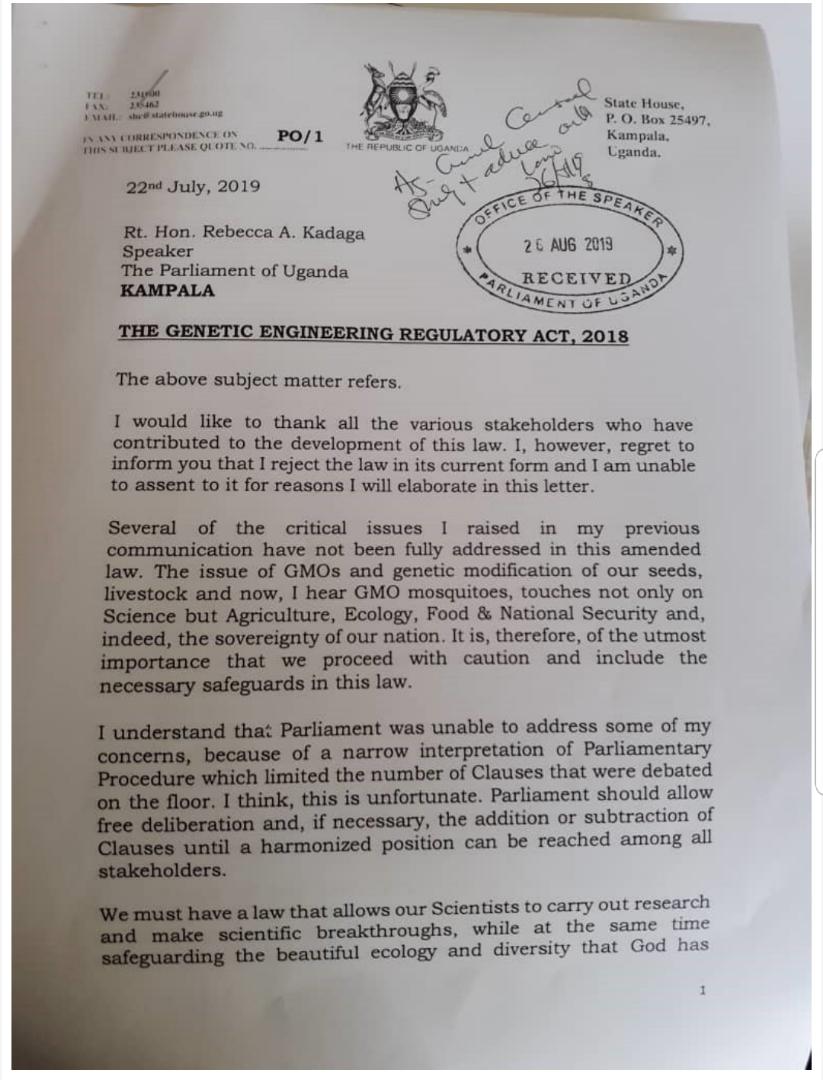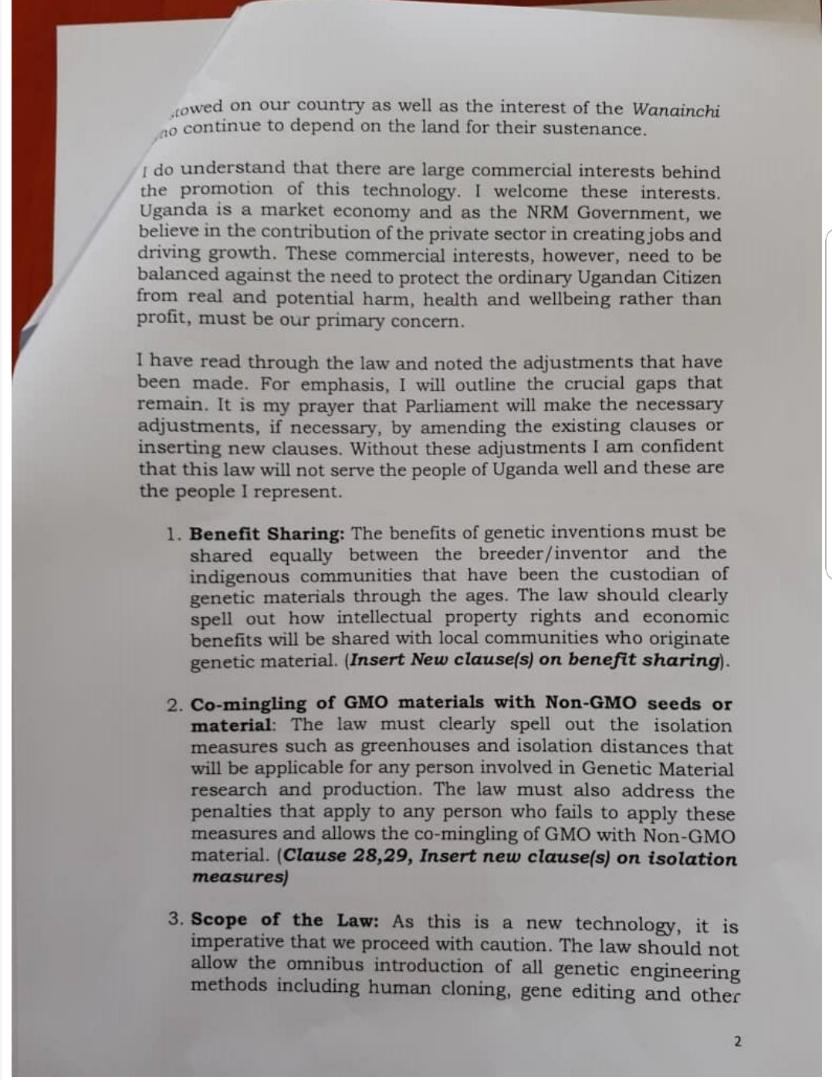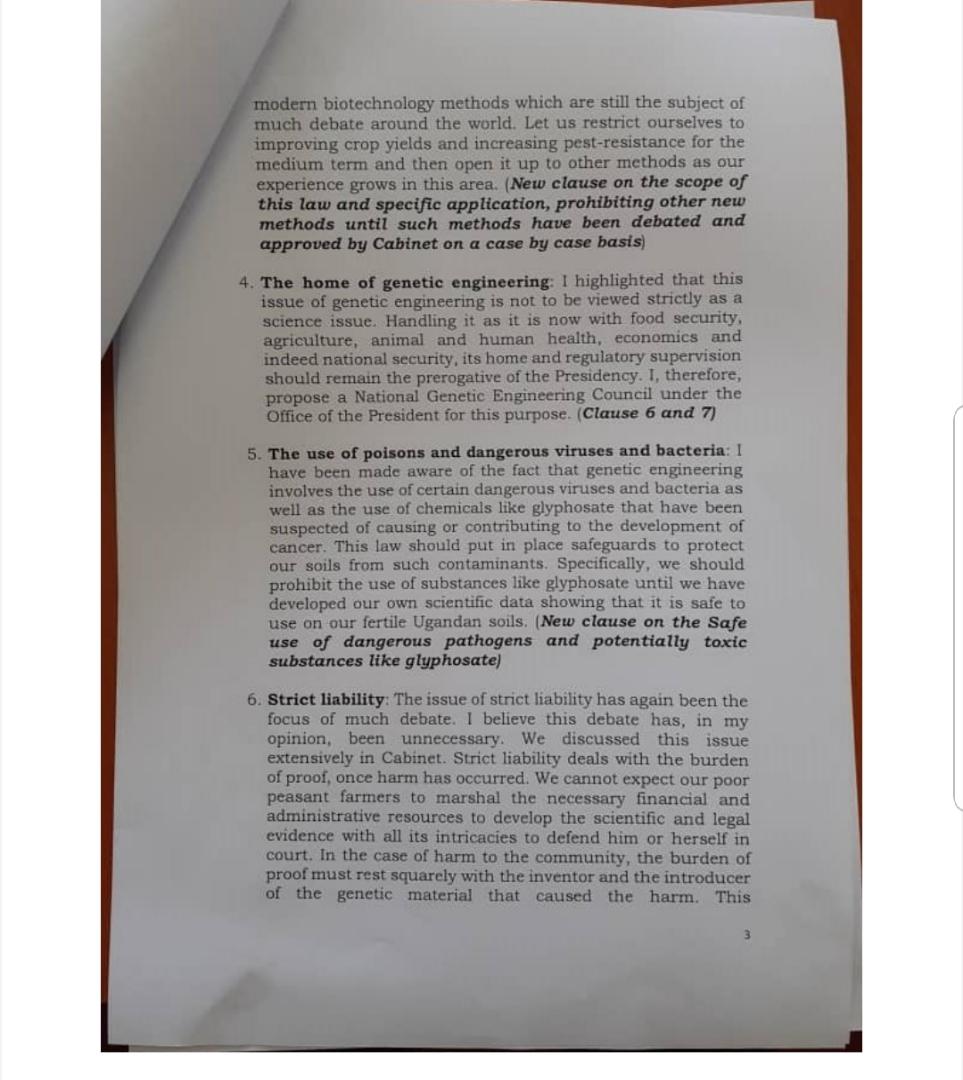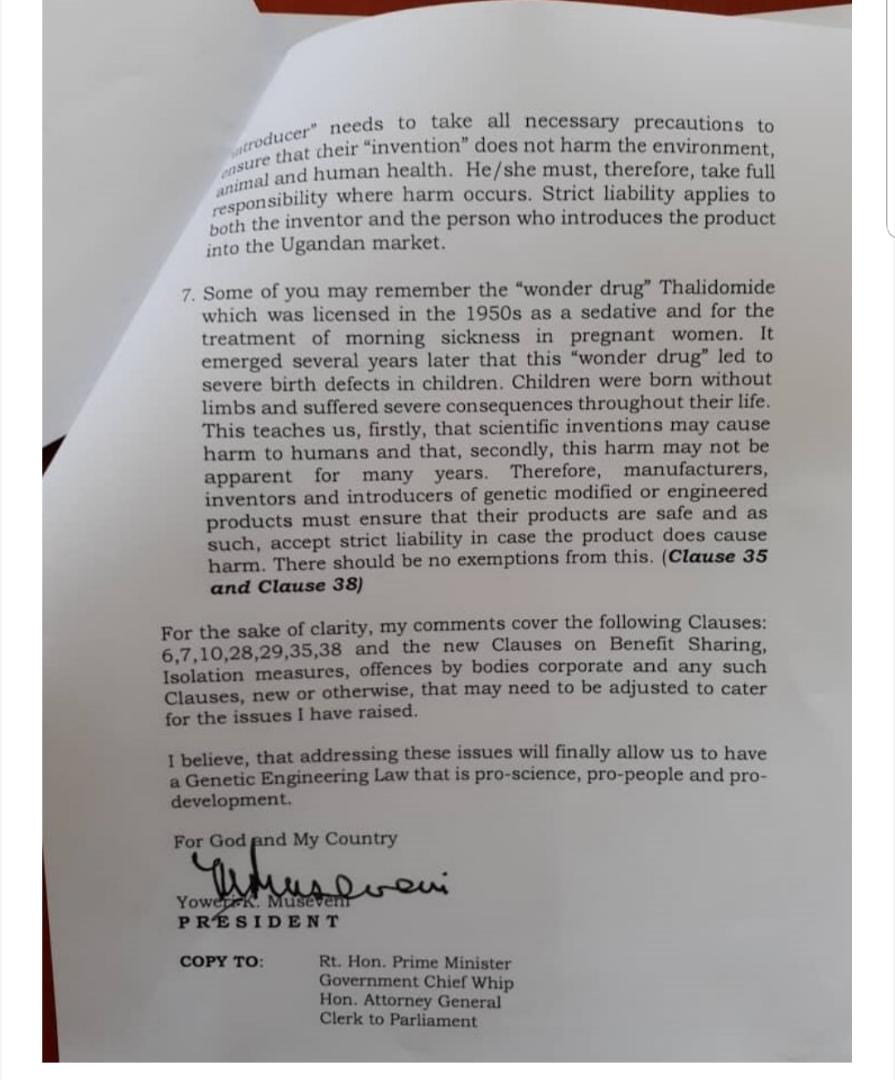 Also Read: MPs Side With Museveni to Block Foreign Imposed Law on GMOs