South African President, Cyril Ramaphosa and wife, Dr Tshepo Ramaphosa are in Uganda to attend the 'kuhingira', a traditional give-away ceremony preceding their son's wedding.
Their son, Andile Ramaphosa, in May this year was a guest at the Kololo home of former Prime Minister, Amama Mbabazi whose niece, Bridget Birungi he intends to marry. The ceremony known as 'kumanyana' in South Western Uganda, the equivalent of 'kukyaala' in Buganda saw Andile officially introduce himself to Bridget's parents.
At such a ceremony, usually low key and with a few family members involved, the man makes his intentions (of marriage) known to the woman's parents.
Now, as tradition requires, upon fulfilling the demands (if any) by the family of the soon-to-be bride to the man (Andile Ramaphosa), the Mbabazis have to officially give away their daughter for marriage. A number of traditional gifts are also handed to the couple as a gesture of blessings.
That is what will transpire in what is expected to be a pompous event Saturday afternoon in Kololo.
Both Presidents, Yoweri Museveni and Cyril Ramaphosa are expected to attend.
President Ramaphosa and his wife were received at State House in Entebbe on Friday by Museveni and First Lady, Janet Museveni.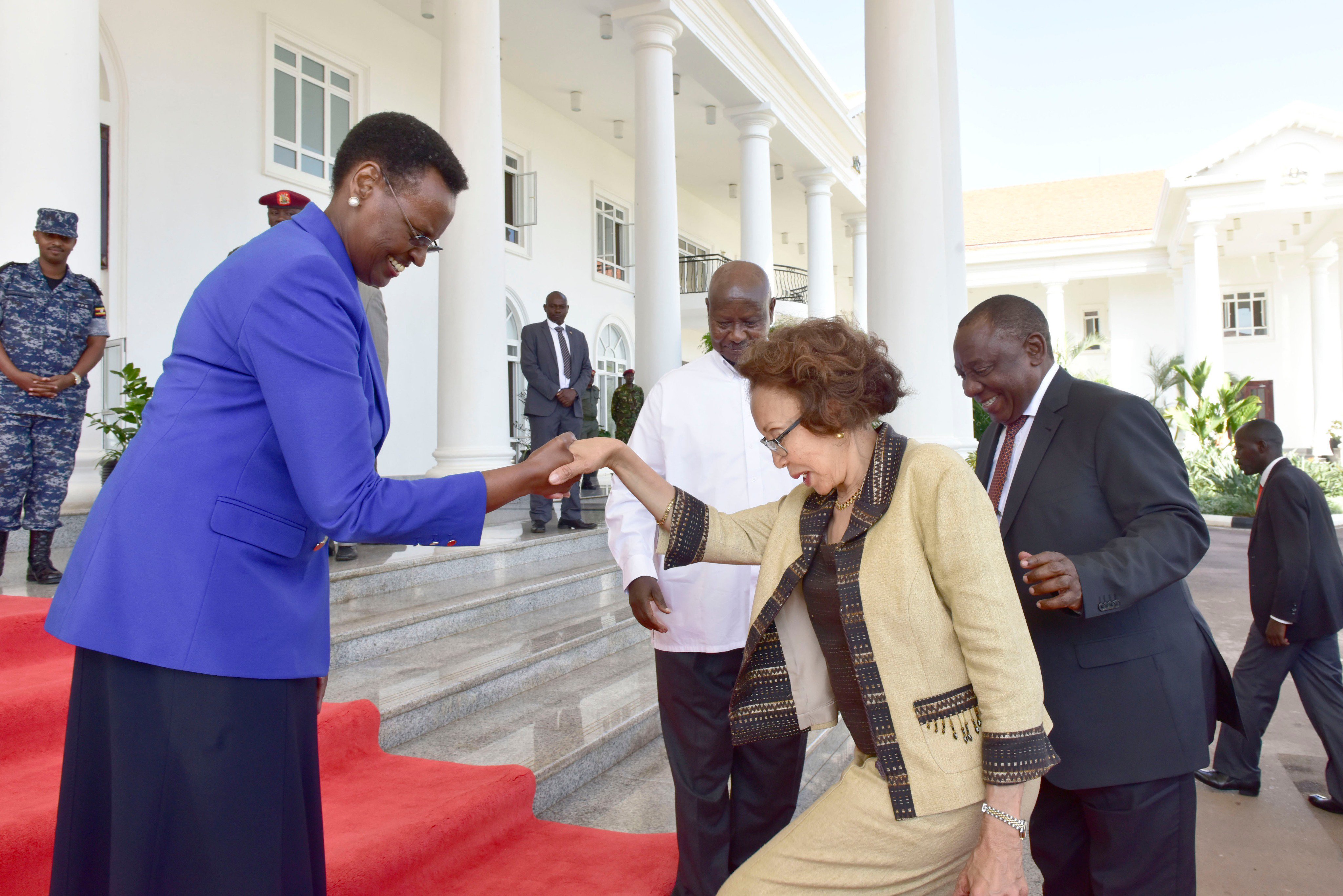 The official State House Twitter account posted photos of the reception adding; "President @KagutaMuseveni together with Hon. @JanetMuseveni receiving H.E .@CyrilRamaphosa and Dr Tshepo Ramaphosa, at State House, Entebbe".
"President @KagutaMuseveni and his South African counterpart @CyrilRamaphosa, discussed issues related to the socio-economic and political affairs affecting the two sister countries and Africa at large," State House wrote added on Twitter.
Saturday's event is expected to attract high dignitaries from the government. The dates for the wedding have not been made public yet.