Forum for Democratic Change (FDC) candidate in the Rukungiri district Woman MP race, Betty Muzanira Bamukwatsa has been declared winner of Thursday's election.
Muzanira, 50, a career teacher and former district councillor won NRM's Winfred Masiko who has been the district Woman MP in a highly contested election that saw the ruling NRM and opposition FDC battle.
Out of the total 98,167 valid votes cast, Betty Muzanira garnered 50,611 votes beating Masiko who polled 46,379 with a difference of 4,232 votes.
The other contestants in the race Kukundakwe Fabith got 183 votes while Prisca Sezi Mbaguta got 993.
Muzanira was declared winner by the Rukungiri electoral district returning officer, Kiyimba Umar at 5:13am on Friday morning after a lengthy process of tallying.
"Accordingly, I declare Bamukwatsa Betty who has obtained the largest number of votes to be the elected candidate for Woman MP Representative to Parliament for Rukungiri district," Kiyimba announced amid cheering from Betty's supporters at the Rukungiri district council hall where the Electoral Commission tallied votes from the 280 polling stations across the district.
The lengthy exercise of tallying that had the electorate and observers wait for the final results for over 12 hours was characterized by tension, disputed results from some polling stations and a power blackout.
The district Returning Officer nullified contested results of Burora Parish prompting the NRM candidate Winnie Masiko to move out of the district council hall in protest.
At the tallying centre, Muzanira was accompanied and congratulated by opposition leader, Dr Kizza Besigye as well as other FDC leaders; Patrick Amuriat (President) and Gen Mugisha Muntu (former President) among others.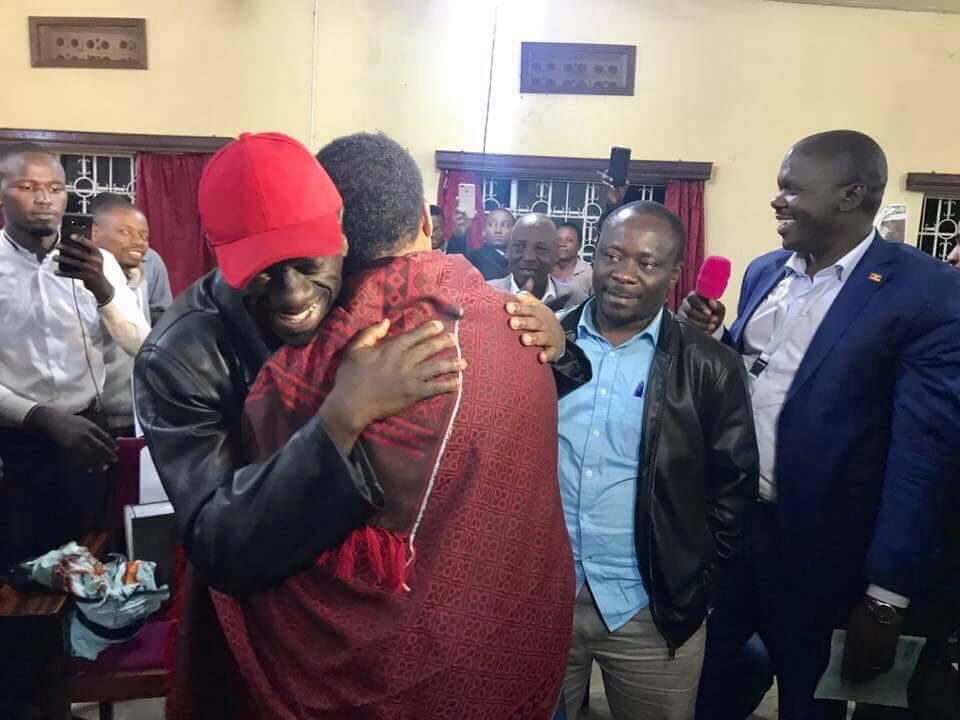 Her victory follows an intense and highly competitive campaign that began with her nomination on May 2. The same campaign saw both Dr Kizza Besigye and President Yoweri Museveni pitch camp in Rukungiri to rally support for their respective candidates.
Observers in the elections, CCEDU reported that while the electoral process was largely calm, it was characterized by very heavy security deployment. Ten people including two senior figures in the FDC were arrested by Police on polling day over alleged voter bribery and inciting violence.
The Rukungiri district woman MP seat fell vacant on March 22 after the Court of Appeal nullified the results of the 2016 Parliamentary elections in which Winfred Matsiko of the ruling NRM party had been declared the MP.
Her victory had been challenged by her strongest contender, Betty Muzanira of the opposition FDC party who disputed results especially in the three sub counties of Nyakishenyi, Nyarushanje, and Nyakagyeme.