I have always had passion for writing and film and going into the music studio was accidental, said Maria Ndagire one of Uganda's most progressive contemporary female artist, actress, writer and film producer.
The multi-talented songstress revealed that she was in Senior Three when she got so much engrossed into film and acting, in the school drama team. This is what would open the doors for her to join the then "Black Pearl" actors that used to perform at Riverside threatre.
"With so much enthusiasm and being the youngest shy girl in the team, the founder of Black Pearls retained us all, it was the start of my lifelong dream but along the way things changed," Ndagire narrated during a panel discussion on Thursday at a forum to mark the World Intellectual Property Day in Uganda.
This year's commemorations were themed on the role of women in creativity and innovations in Uganda.
By style, their drama presentations were characterized by musical. Surprisingly, this is what led the young Ndagire to stand out.
"The entire group got lost into singing for fun before the boss abruptly stopped all and asked me to step forward, he asked me to sing alone indeed I sang and when I finished he openly nodded his head," the singer, actress and film director recounted.
"He said 'Young girl, you will be a musician'. In my heart, I was like really? This is not what I want, though I could not say it out before the crew".
The next day, the same boss took Ndagire to Afrigo band studio in Kibuli and before she knew it, she was behind the mic attempting to mime some of the songs the group did during drama scenes.
"Today," she told the audience at Serena Hotel, "I can testify that I found myself singing accidentally".
Her revelation was received with groaning from the crowd but she was fast to stress how initially her heart's desires were far from the songbird she is currently known to be.
"Yes. My passion was in acting and film writing and not music. I can write an entire script of 120 minutes in a day with ease but not music lyrics" said Mariam Ndagire.
"It was a matter of time for my fans to realize that the music stage was congested with the ever rising number of budding artist. I really wanted to reposition myself to my childhood calling of being a film writer, actor and director who I am now enjoying".
The same disinterest she had in music is what led her to further pursue acting.
And it is fair to say that her passion paid off just as much as her musical prowess did or even more. Today, Ndagire is not just a uniquely talented actress but also a playwright, film director and film producer despite having studied marketing at university.
Notable among her celebrated works is 'Down this Road I Walk' a feature film she wrote, directed, played actress in and produced. She is also writer of TV series 'Tendo Sisters'. Her works have featured often in the national theatres as well as on screens, including Mnet.
She is also founder of the Mariam Ndagire Film and Performing Arts Centre, which holds film workshops for filmmakers every year. It is perhaps little wonder that at Thursday's event hosted by Uganda Registration Services Bureau, she was recognized with an Award for making a great contribution in building the next generation of Ugandan film makers.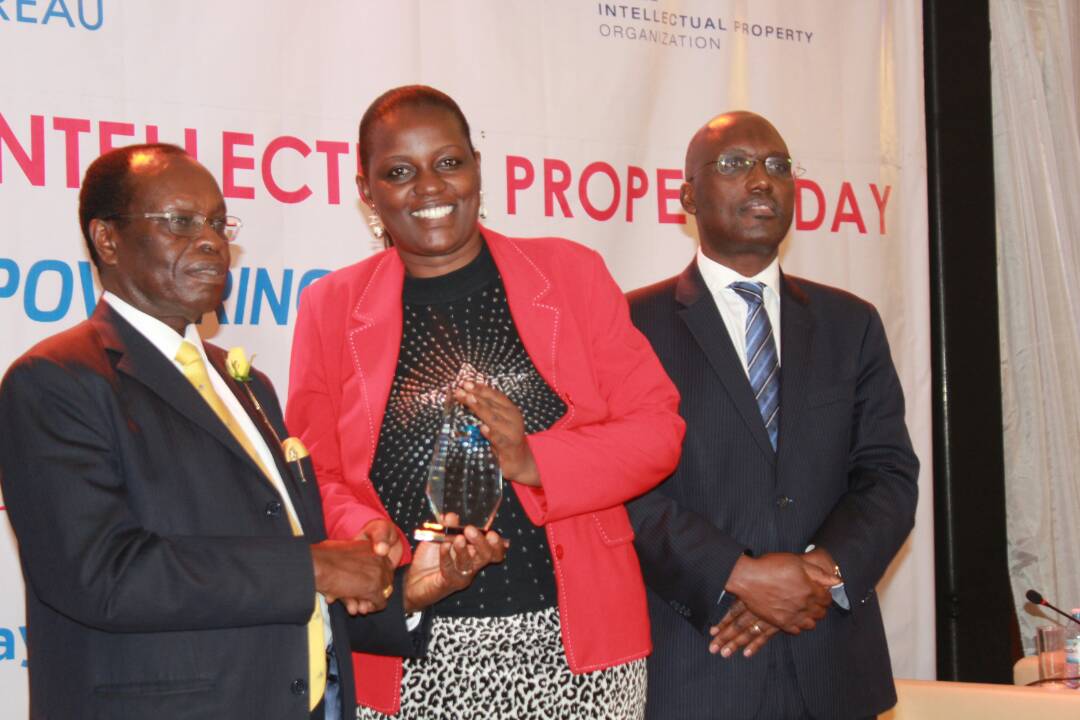 But the 47-year-old actress also happens to be one of the females with the longest singing careers that Uganda has had, having launched her professional music career close to three decades ago. Since then, Ndagire has churned out up to 12 music albums, mostly with serenading Afro-pop love themed ballads.
In 2003, she formed Trends band which consisted of artistes like Saava Karim, Pheobe Nassolo, Sarah Ndagire, Robinah Bisirikirwa, and Charles Sekyewa.